Cabin in the Woods
Dread Maps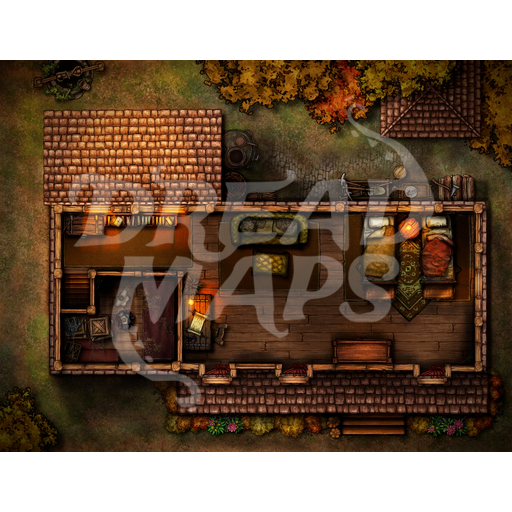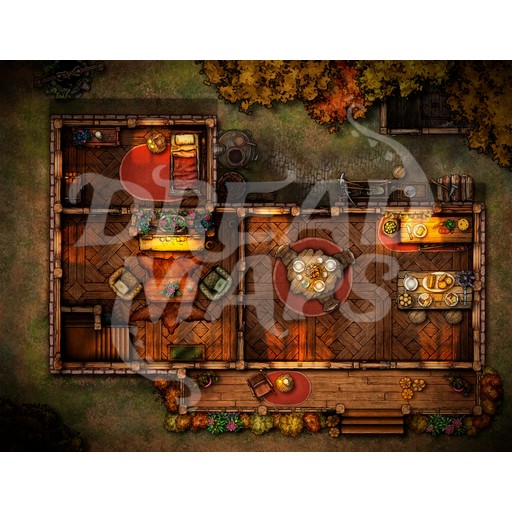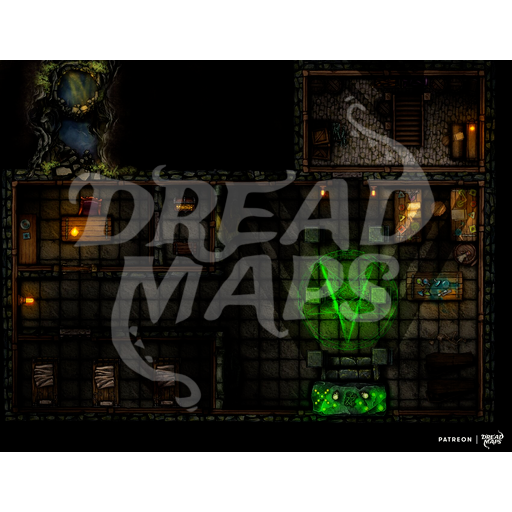 3 levels / cabin / secret lair / pre-fogged
Price $9.99
The Cabin in the Woods is a great scenario which almost needs no introduction. In this Dread Maps depiction, the main level houses a country kitchen, cozy den, and master bedroom. While at the rear of the property, you'll find a wood stove, several tools and a small shed.

If using this cabin as a resting place, the attic offers an opportunity, with guest beds and a couch. It also has trinkets in a dusty closet which can also help build your narrative.
Lastly is the cellar, and from the shed and down the old storm door, you'll find a simple food storage room. Look more closely, however, and discover a secret door which leads into an arcane lair or unholy altar, whichever fits your story best!
Product Details
Published
9/5/2022
Category
Map Collection
Theme
Intrigue, Mystery
Setting
Any Setting
Storyline
Includes
4 Art, 3 Maps, 1 Books