The Endless Dungeon | Issue #1
The Goblin Explorer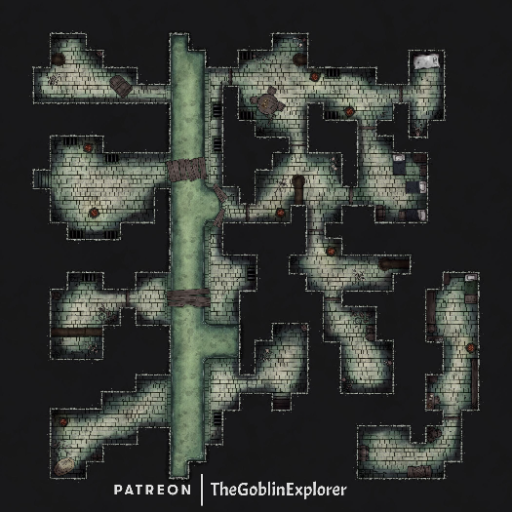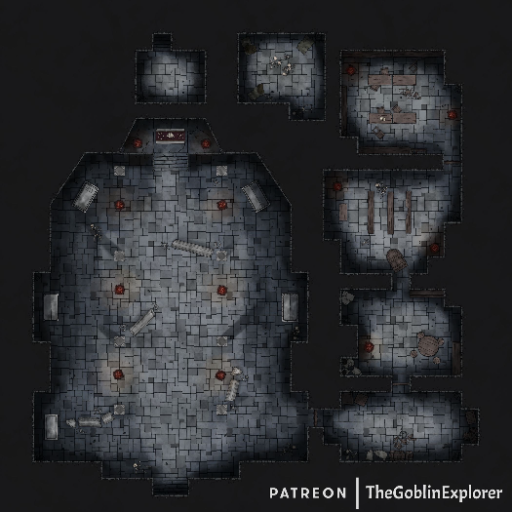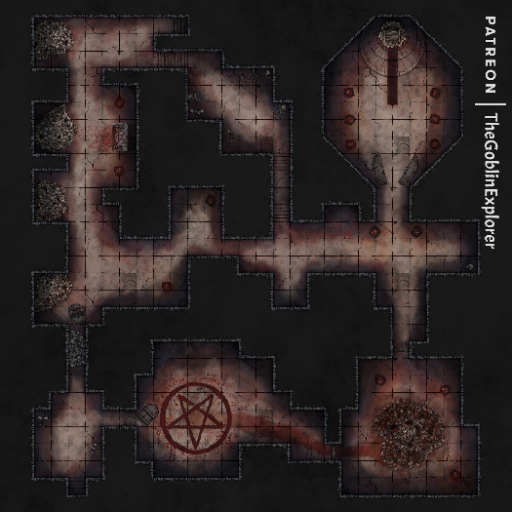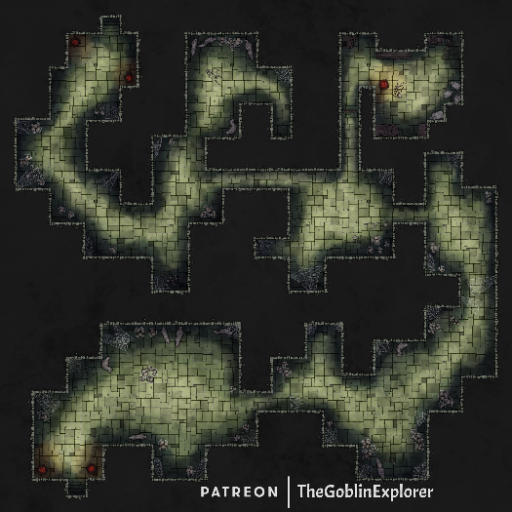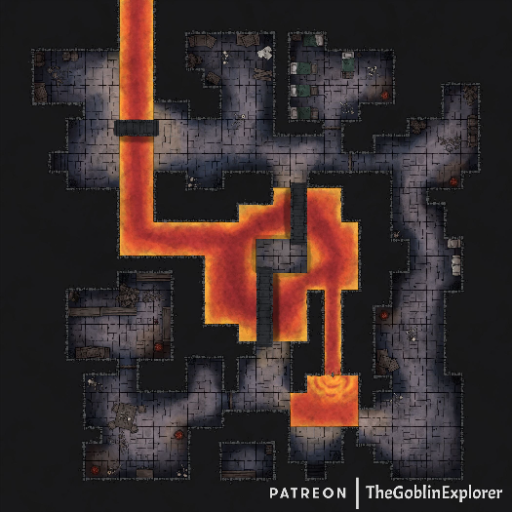 5 dark and grim dungeon maps, perfect for any dungeon crawling adventure.
Price $3.99
Welcome to the Endless Dungeon.
Welcome adventurer, grab a torch and start descending the stairs engulfed in darkness. Be prepared, your body will be hurt, your mind will be, your soul will be broken.
The Endless Dungeon is an infinite dungeon crawler series of grim and dark battle maps, each pack adding new levels going always deeper.
The levels are:
Sewers: a terrible stench, water dripping everywhere and amphibious creatures lurk in the dark.
Scorched: a lava river running under dilapidated bridges, to culminate in a magma waterfall, hot map this one.
Temple: once a holy refuge, now a dark desecrated place.
Spider Den: cobwebs cover most of this level, crawling horrors wait for their prey.
Demon Lord: an obscure ritual has been completed, and now a powerful fiend rules these rooms.

This pack contains:
• all levels from -5 to -9, for a total of 5 battle maps ready to use, maps are 30x30.

Product Details
Published
3/22/2021
Category
Map Collection
Theme
Dungeon
Setting
Any Setting
Storyline
Includes
5 Art, 5 Maps, 1 Books