Crown of the Oathbreaker (Sample)
Elderbrain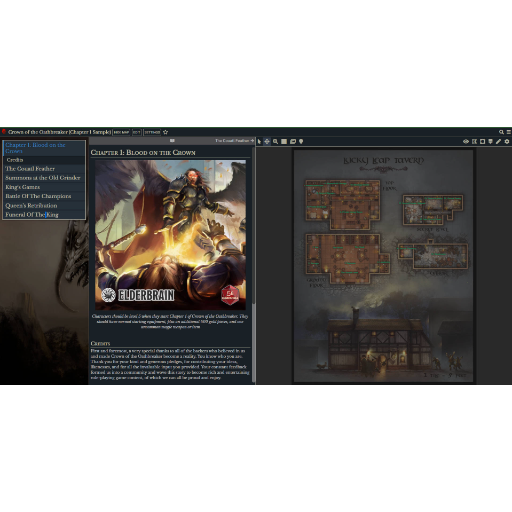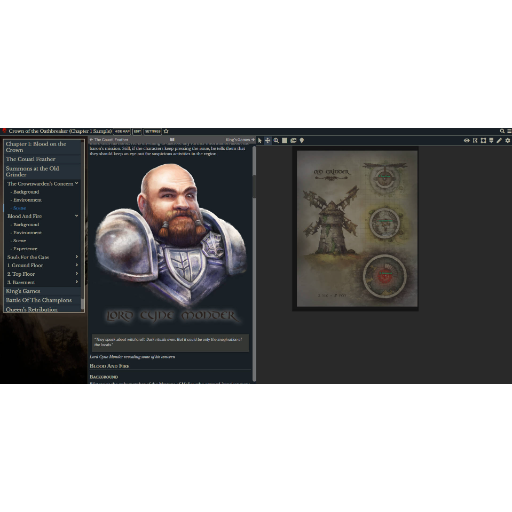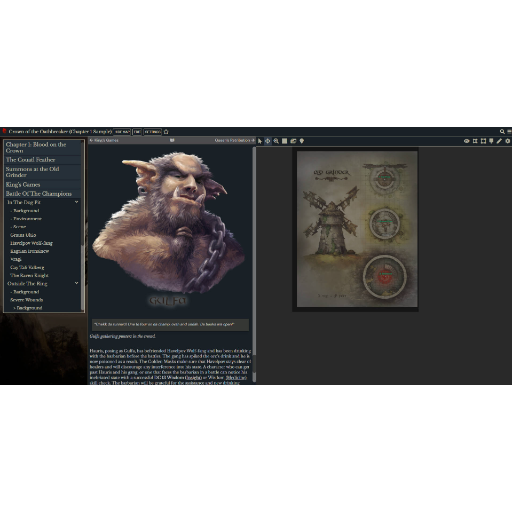 Save a cursed Kingdom!
Price $Free
The module is based on the feedback of over 2000 D&D fans whose votes on their preferences gave the backbone of the adventure and the campaign setting. The community influenced the fine details of the story and the setting through Elderbrain's Discord server. Crown of the Oathbreaker also includes over 200 NPCs, their locations, and portraits based on the actual photos of members of the Elderbrain community.
The story is set in the Kingdom of Aglarion, where the characters will uncover dark secrets from the past of a royal family after the fall of a blessed era and break a curse that plagues the kingdom.
The players will have to explore lands ravaged by the curse and travel to the Feyrealm, the Shadowrealm, and even Hell, where they will face hard moral dilemmas before saving the crown from the dreadful effects of an otherwise inevitable pact. A sinister bargain has caused suffering for the people of the land and has created a mad witch-knight hungering for revenge.
Product Details
Published
undefined
Category
Adventure
Theme
Dungeon, Miscellaneous, Horror, Intrigue, Mystery
Setting
Any Setting
Storyline
Includes
50 Art, 2 Maps, 22 Encounters, 10 Monsters, 1 Items, 1 Books