Incredible Items
Alan Tucker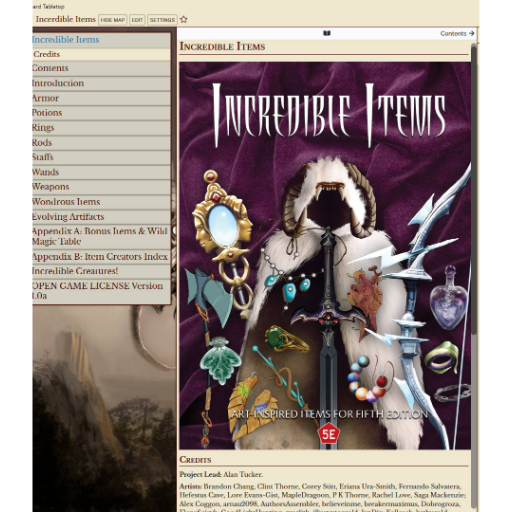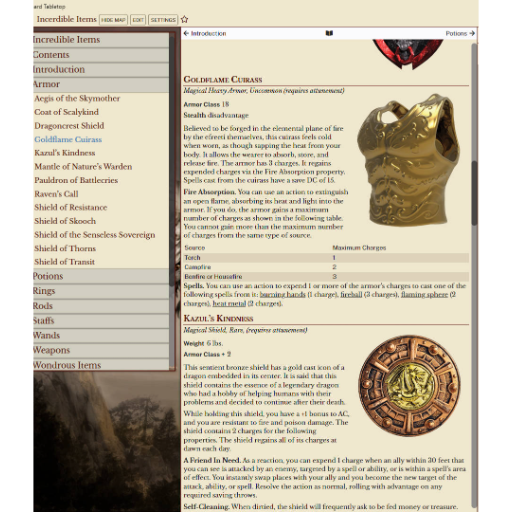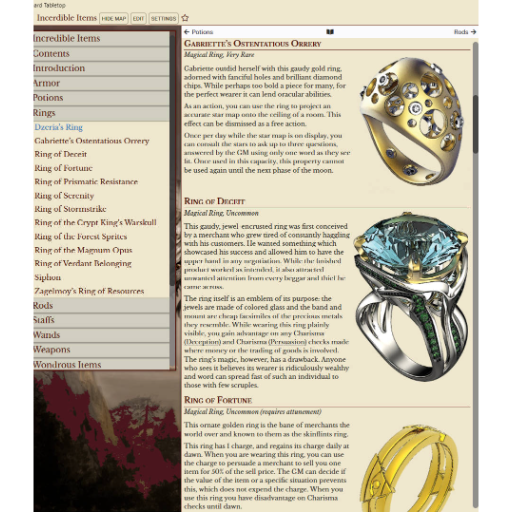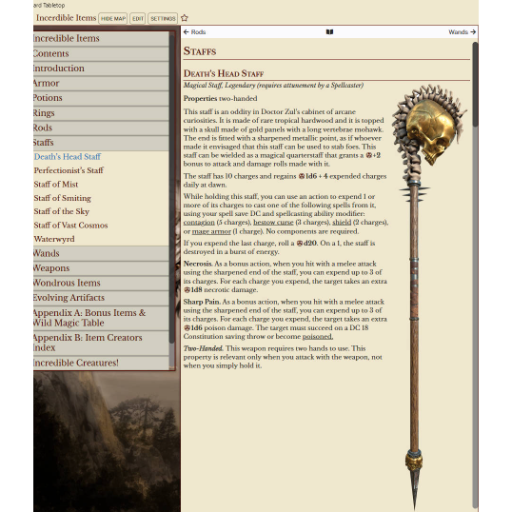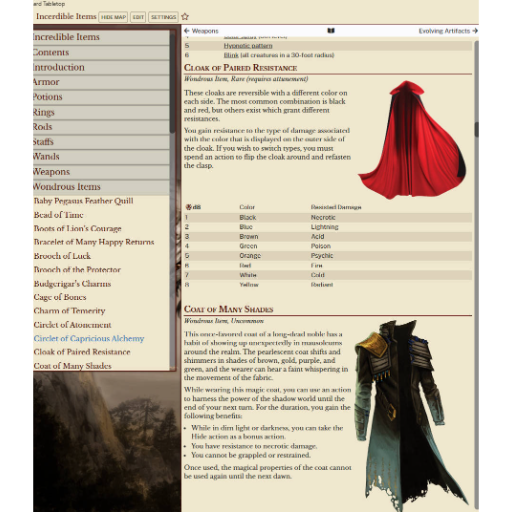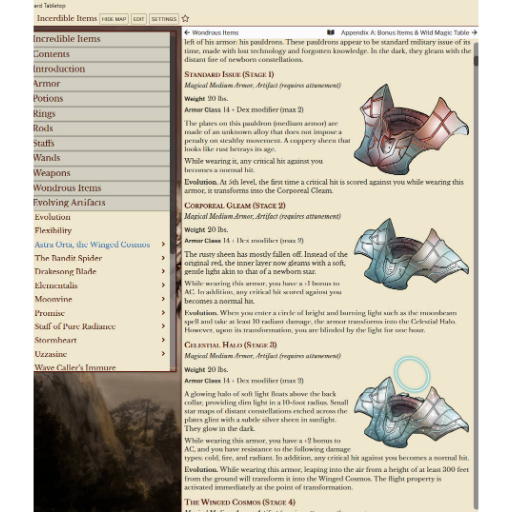 Over 200 new items to make your tabletop sizzle!
Price $14.95
Many members of the team that brought you the best-selling Incredible Creatures is back with Incredible Items!
Everyone loves seeing shiny new magic items in your roleplaying game!
These often begin in the mind of a writer. They design an item, figure out what it looks like, and then an artist brings it to life.
We wanted to take a different approach to magic item creation.
We asked a number of artists to go wild and design original magic items from their own imaginations. Then, we recruited a host of writers to flesh out these fantastic images with lore and abilities. We have well over 150 amazing pieces of magic item art which the writers have made into fascinating original items to delight (or frighten!) your players! There are even more items the writers came up with that we just couldn't leave out, so you'll have over 200 items in total!
Plus, we designed 10 Evolving Artifacts—items that can grow in power with the characters! Each one has 4 or 5 stages of development with unique art and abilities.
Product Details
Published
9/19/2022
Category
Character Options, Gamemaster Options
Theme
Miscellaneous
Setting
Any Setting
Storyline
Includes
225 Art, 7 Monsters, 246 Items, 1 Books