A Lion in the Ropes
Troll Lord Games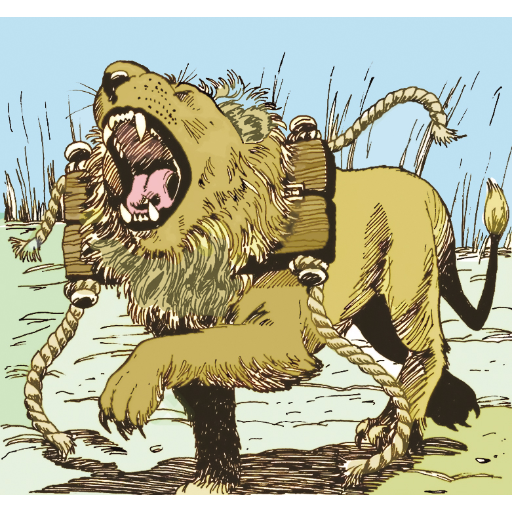 Unravel the mystery to discover the true killer
Price $7.99
Lord Galveston's lands are plagued by murders. For the past several months people have been disappearing. Some bodies have turned up, their corpses found along the banks of the river. Strange tracks of a cat-like creature have been found around the villages, and rumors abound that a charon fiend, a dreaded beast of chaos, has come from the nearby wood and settled in the area. The latest victim is the Deacon of the Four Saints Church in Capendu. His body, found in the river, sent the alarmed villagers in search of aid.
The adventure unfolds in the lands of the aged Lord Galveston and plunges everyone into a twisted tale of wild beasts and the restless dead. Unriddle the adventure and discover the truth behind A Lion in the Ropes.
This adventure is designed for 4-6 characters of levels 2-4.
Product Details
Published
4/14/2021
Category
Adventure
Theme
Dungeon, Wilderness, Urban
Setting
Aihrde
Storyline
S series - Mixed Adventures
Adventure level
2 - 4